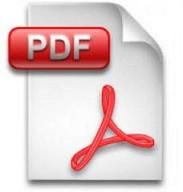 A "Print Ready" file is a file that can be printed "As-Is" requiring no PRE-PRESS work.
What is pre-press?
Pre-press is what we call the work required to get an electronic file to print properly. It will include things like:
Allowing for "BLEEDS"
Setting proper page size and orientation
Scaling the image to the proper size
Compensating for software version differences
Providing missing fonts
Compensating for poor quality images
NOTE: You do not need to "multi-up" images. Please just submit a single version of the image to be printed. We have software that does that based on paper size and equipment to be used.
Our rate for pre-press services is $15.00 per quarter hour.
Our quotes are based on the assumption that files are provided "print ready".
These charges may be in additon to the quoted price if not specifically included in the quote.
Can I avoid pre-press charges?
Yes, if you provide a "print ready file", there is no pre-press charge.

OK, so what is a print ready file?
A print ready file is a file that we can open and send to our digital press with no file manipulation required.
Tips:
It is always best to submit your files in PDF format
Be sure to save the file as a "Print Quality" PDF
Be sure to embed fonts and images in your file
Most images from the internet are low resolution and don't print very well
For best color reproduction, convert RGB colors to CMYK

Feel free to call first if you have any questions about how your file will print. 724.846.9740