Direct Mail Marketing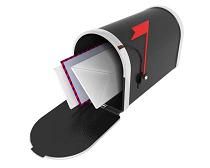 Direct mail is one of the most effective methods of marketing and promoting your business or organization. Direct mail not only gets results, it enables you to monitor those results. We can help you plan, design, and implement your direct mail marketing campaign.
You would be surprised at what you can send through the mail...a card...a letter...a coconut.  Believe me, we can get you noticed! (see more ideas)
To learn more about our direct mail services, click here. OR Call us today to schedule a FREE chat to explore possibilities. 724.846.9740
Xpress Ads

A super cost effective way to deliver your message in a targeted area, and get proven results. Call to find out more. Offered exclusively by Minuteman Press.

Direct Mail

Do you have a mailing list? If so we can use it, and if not we can get one for you. Sending to the right audience is half the battle. We can help.