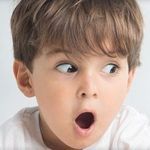 To insure your message gets through the clutter, you can mail it on some unusual things.
Frisbees

Sail through the mail with your advertizing.

Flip-flops

Market your travel services.

Play Balls

Specialty mailing adds a bounce to your marketing.

Piniatas

Celebrate your event planning services.

Diapers

Marketing to expectant parents.

Sweet Treats

Just like at the movie cinemas.

Origami Pieces

Arts and crafts are easy to promote.

Potatoes

Coconuts

Tropical vacation home sales

Toy Animals

Let your imagination set you apart from the competition.
Have a unique idea...we'll see if we can get it mailed for you. CALL TODAY 724.846.9740