Business Reply Mail / Courtesy Reply Mail...get better and faster response to your mailings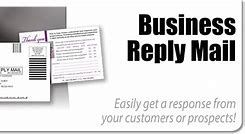 We can help you set up a prepaid response piece, and you only pay for pieces actually returned.  If it gets the reply you wanted, or get you paid faster, it is a pretty good deal.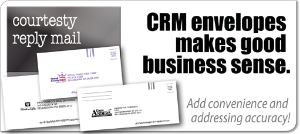 Use BRM or CRM for FASTER RESPONSE - ADDRESS ACURACY - CUSTOMER CONVENIENCE.  Great for accounts receivable.  We will help you get set up.