Still going strong after all these years!
There is a simple reason direct mail marketing remains a powerful marketing channel since about *1,000 BC...Because it works!            *https://www.ballantine.com/history-direct-mail-marketing
Direct mail works on it's own and, when combined with social media or email marketing, it lifts response rates.  Than means better ROI for your marketing campaign.  If you are looking for results, reach your customers through postcards, fliers, newsletters, or most any mail piece you can imagine.  Fun things you can mail.
Take advantage of our knowledgeable, experienced, and professional design and production team.  Put us to work for you today.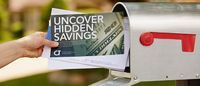 Postcards
Newsletters
Promotional items
Political campaigns
Appeal (fundraising) letters
Inserts
Every Door Direct Mail (EDDM)